About Our Pastor
James Mileti graduated Arizona State University with a B.A. in Communications and a History Minor.  He became a believer in 2008 while reading a Bible that he bought from a dollar bin at a local bookstore.
He is a four year graduate of Heritage Baptist Institute in Brooklyn, Ohio, earning a Bachelor of Religious Theology Diploma.  He was ordained by Cleveland Baptist Church.
James taught the Bible to a bus load of men from Cleveland's City Mission each week at Cleveland Baptist Church for over three years and led the Summer Soul Winning outreaches at Cleveland Baptist Church for two years as well.  James also taught a church-wide 'Summer Electives' series at Cleveland Baptist Church, and has also taught at Heritage Baptist Institute.
If there is an opportunity to share the Gospel message, with the Holy Spirit's help, James will most likely take it.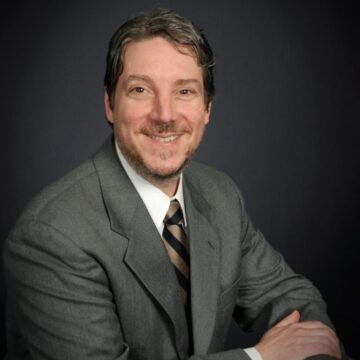 James Mileti
Pastor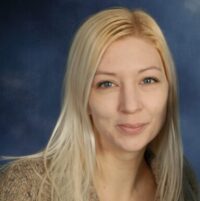 A graduate of Heritage Baptist Institute with a Bachelor of Religious Education, Rebecca has ministered alongside her husband at Cleveland Baptist Church, and continues to do so here at River Westlake Baptist Church.
Rebecca Mileti
Pastor's Wife, Administration, Piano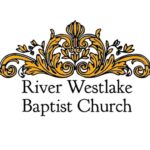 The River Westlake Baptist Church building has a long and storied history. Though we know that "the church" is the people, not the building, you can certainly feel its rich history when you are in the facility.
 From 1892 through 1967 it was Dover Free Methodist Church, (dropping the word Dover somewhere along the way).
From 1968-1983 it became Concord Free Lutheran Church.
From 1983 to 2020 it was St. Peregrine's Catholic Church.
In 2020 it became River Westlake Baptist Church.
Its original crafted wood pews and windows are a joy to behold. We hope that you feel very comfortable in this century old building as we study God's word.
River Westlake Baptist Church
Building History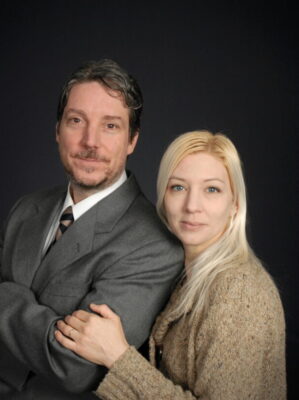 James and Rebecca Mileti were both saved in separate circumstances in 2008.  After lives of total disregard of Jesus, we both – in independent scenarios – became believers and have proven Luke 7:47 true: "Wherefore I say unto thee, Her sins, which are many, are forgiven; for she loved much: but to whom little is forgiven, the same loveth little."
After church hopping for a while and seeing some horrifying church practices, we settled into regular, unwavering church attendance and membership at Cleveland Baptist Church in Brooklyn, Ohio.
We take the Bible seriously and desire to obey James 1:22, "be ye doers of the word, and not hearers only."  Because of this, we traded in our car and got a van with Bible verses on it, knowing the power of God's Word.  We also took to the streets and started sharing the Word of God with whomever we encountered.
Either via Gospel tracts or actual conversations, we actively share the Word of God with as many as we can, and a few actually believe and become born again.
In our best year we have probably handed out approximately 20,000 Gospel tracts!  It is a great glory to be working with God instead of against Him!