CHURCH SERVICE TIMES

:
SUNDAYS at 11:00 AM.
THURSDAYS at 6:30PM.
PLEASE JOIN US.
For more details and more information, CALL (216) 526-5103,
or visit the CONTACT PAGE to use the sign up form to receive details by email.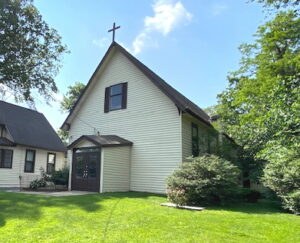 ABOUT RIVER WESTLAKE
BAPTIST CHURCH
The keeper of the prison asked Paul and Silas, "Sirs, what must I do to be saved? And they said, Believe on the Lord Jesus Christ, and thou shalt be saved…" – Acts 16:30-31.
At River Westlake Baptist Church, we share the Gospel message. We also preach God's word at each and every service, so people can believe, be saved, and then grow in their faith – to go forth into the community and do the same for others.
River Westlake Baptist Church is like a Gospel outpost in an increasingly dark and deceived world. "No man that warreth entangleth himself with the affairs of this life; that he may please him who hath chosen him to be a soldier." – 2 Timothy 2:4.
Each Christian is charged to be a communicator of the Word of God. We will share the word of God at River Westlake Baptist Church, and then equip and encourage people to go out and spread that word to others.
This is the "great commission" that Jesus has called each and every one of us to engage in…and it is a great blessing to do so.